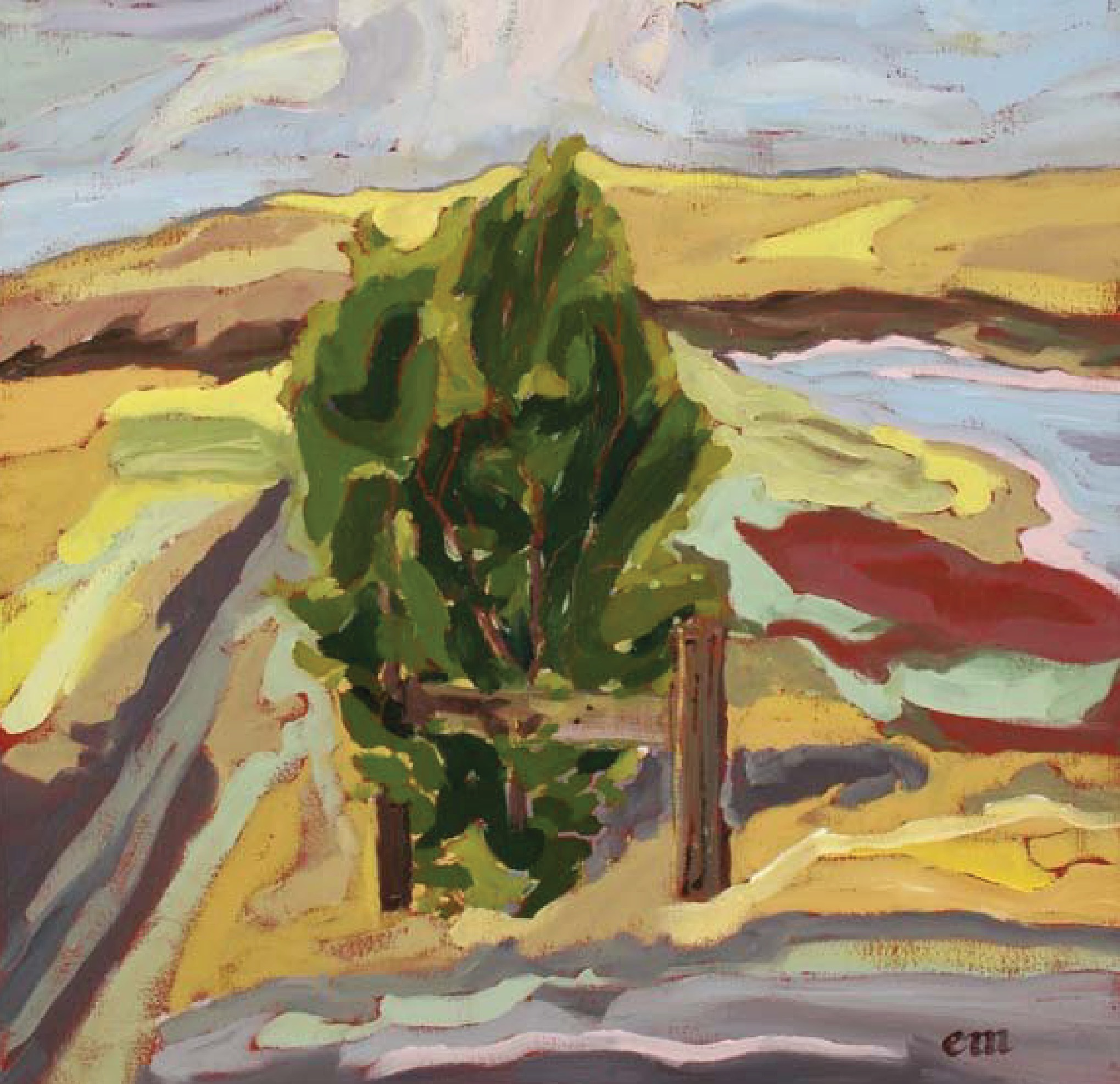 Reston, VA – Elizabeth Matthews is interested in wayfinding research and interference navigation. "Traverse" addresses both moving around and through an area or space and also overcoming the obstacles that interrupt that movement. She creates artworks that address spatial navigation using oil on canvas and works on paper in a variety of mediums. Visit her unique exhibit during May at Reston Community Center Hunters Woods.
Matthews is an oil painter working in the style of New Romanticism using dramatic landscape as a metaphor and setting to reframe challenging life experiences. She lives and works in the Washington, DC metro area with a studio in Bethesda, MD. She was born in Salt Lake City and taught art in the Utah school system for ten years. Her education includes an M.Ed. in teaching and learning from Utah State University; and a BFA from Brigham Young University in painting and drawing; she has a K-12 teaching certification and a gifted and talented endorsement.
Matthews recently won first place in acrylic at the 47th Community Art Show at the Women's Club of Chevy Chase in Maryland (April 2023) and received a painting award at the Art League in Alexandria, Virginia (January 2023). In 2022 "Great Falls at Dusk" was highlighted by Jane Franklin Dance Company in the Potomac River Life exhibit at the Athenaeum, Alexandria, Virginia and additional presentations. She has work in the respected Utah art collection of Salt Lake Community College, and her work was recognized with multiple painting awards at The Art League Gallery in Alexandria, VA (2022); "Painting of Exceptional Merit" artist award from Rehoboth Art League (2022 & 2021); and an FY21 EMGRR artist award from Arts Fairfax (2020). Other distinctions include solo exhibits at Bountiful Davis Art Center (2020) and Finch Lane Gallery (2019); and painting awards at Utah Valley University's Woodbury Gallery (2020) and the Springville Museum of Art (2017).
Above Image: Single Tree, Oil on Canvas