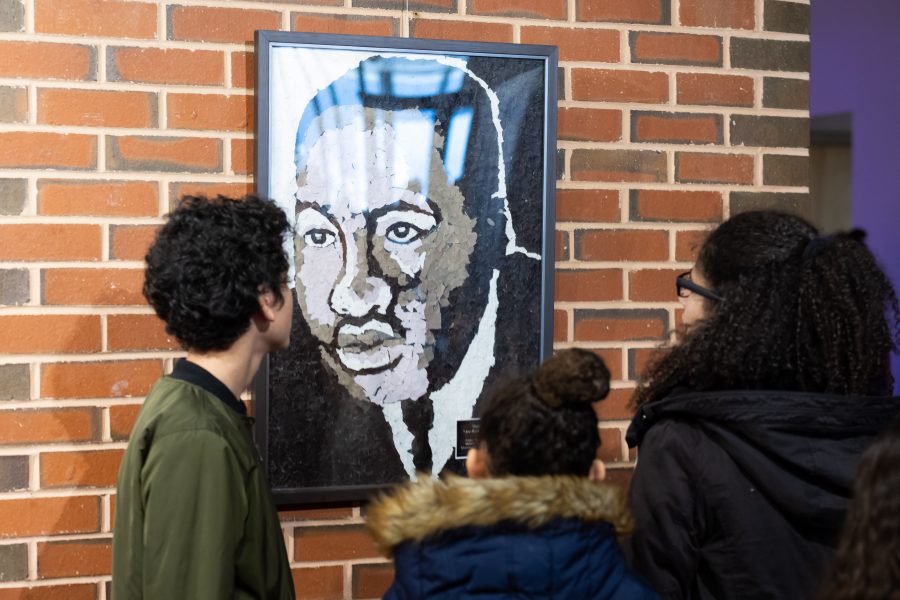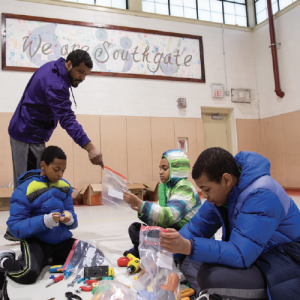 Each January, Reston Community Center, along with our community partners, presents series of events that asks, "Are we keeping the promise?" The 2023 R. Martin Luther King Jr. Birthday Celebration will be held January 14 to 16, 2023. 
Join us for these meaningful and insightful events that honor the legacy of Dr. King:
Saturday, January 14
Community Service Projects
9:00 a.m. Cathy Hudgins Community Center at Southgate
Ages 6 and up  
Free – Registration required through Reston Association. 
Join friends and neighbors in honoring Dr. King's legacy by serving your community. As Dr. King said, "Everybody can be great … because anybody can serve." RCC is partnering with the Southgate Community Center, Reston Association, Cornerstones and The Closet on community service projects at Reston Community Center. Indoor projects include sorting and organizing items from The Closet and making bag lunches for the Embry Rucker Community Shelter. There will also be outdoor projects such as cleaning up the natural areas, pathways and hardscape surrounding the area, weather permitting. Volunteer hours conclude around 12:00 p.m.
Reston Community Orchestra
Annual Musical Tribute to Dr. Martin Luther King Jr.:
Words and Music as Diverse as the World of which He Dreamed
4:00 p.m.
RCC Hunters Woods – Community Room
Free – All Ages
With music and words specifically chosen for this occasion, RCO joins the Reston community in a weekend commemoration of the contributions made by this celebrated American, and his vision of a society free of prejudice and racial division. The program features Reston vocalist Beverly Cosham, students from Al Fatih Academy and other special guests.  There will be songs and spirituals known and loved by Dr. King
Tickets will be available through the RCC Box Office two weeks prior to performance.
Sunday, January 15
Mark G. Meadows 
Music and the Movement
2:00 p.m.  RCC Hunters Woods – the CenterStage
$15 Reston/$20 Non-Reston
Join Mark G. Meadows & The Movement as they pay tribute to Dr. Martin Luther King Jr. Meadows is a man on a mission to create a unifying sound that breaks through social barriers. There's something for everyone in his music, which harmonizes jazz, gospel, R&B, hip hop and rock. Mark uses his artistry to send a positive message of love, joy and hope to his audiences. Get ready to lift every voice and sing with Mark G. Meadows & The Movement.
Voices of Inspiration
4:00 p.m.
Location: TBD Free – All Ages    
Voices of Inspiration Concert is the 32nd Anniversary program honoring Dr. Martin Luther King, Jr. This event is sponsored by the Martin Luther King, Jr. Christian Church and includes many Northern Virginia Metro Area faith communities.
 Monday, January 16   
 Reston Dr. Martin Luther King Jr. Birthday Celebration
Keynote Address and Community Lunch Featuring Heather McGhee
11:00 a.m.
RCC Hunters Woods   the CenterStage and Community Room
$5 Reston/$20 Non-Reston
A renowned expert on the American economy, Heather McGhee is one of the most brilliant and influential thinkers exploring inequality today. Both her viral TED talk and her instant New York Times bestseller [The Sum of Us] reveal the devastating true cost of racism – not just for people of color, but for everyone. Deeply stirring, intelligent and compassionate, McGhee's talks offer us an actionable roadmap during one of the most critical – and most troubled – periods in history. Tickets sold through the CenterStage Box Office. Ticket holders attend a community lunch following the Keynote Address in the RCC Hunters Woods Community Room where local elected officials will offer reflections. Recommended that children under 16 be accompanied by an adult.
MLK Birthday Celebration Especially for Youth
10:30 a.m. – 1:30 p.m. • RCC Hunters Woods
6 – 12 Years Old • Free • Registration Required: #704750-3A
You may register your school-age child (first to sixth grade) to participate in activities at RCC. Children should be registered in advance. Limited onsite registration will be available on the day of the event, and all forms must be completed in their entirety. Children will rotate through a series of activities including a performance, an age-appropriate video, and arts and crafts. All activities will be based on the history of Dr. King and the Civil Rights Movement. Lunch will be provided.