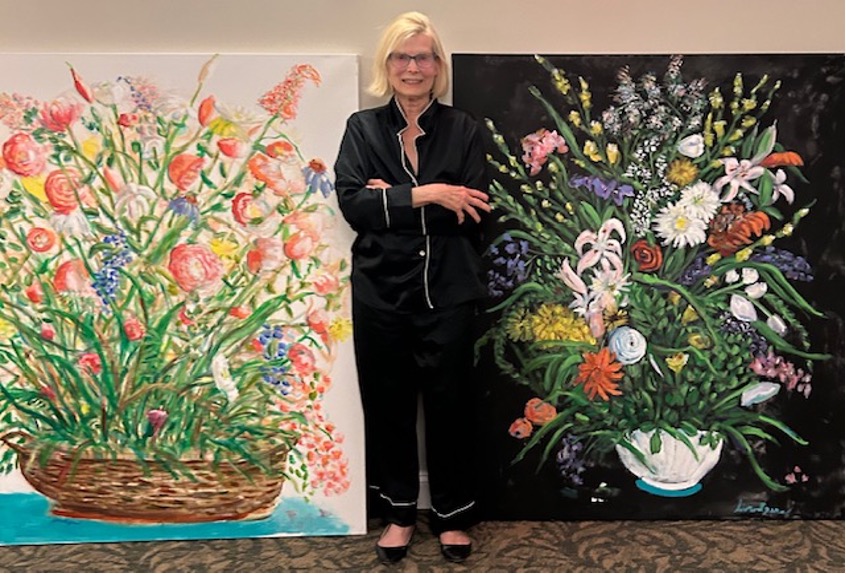 Acrylic and collage artworks by Livingston Rodgers
Reception: Sunday, February 12 • 2:00 p.m. – 4:00 p.m.
Livingston Rodgers, a Reston resident for 20 years, presents an eclectic exhibit of "Really Big" paintings this February in the Jo Ann Rose Gallery at Reston Community Center Lake Anne. From the 13th floor of her Reston Town Center condo, Livingston paints life not only how she sees it but how she imagines it. She has traveled and lived in many places including Los Angeles, Atlanta and Memphis. Her range of interests and varied styles are always a surprise.
Livingston is a member of the League of Reston Artist and "fab8." Join her on Sunday, February 12 in the Jo Ann Rose Gallery from 2:00 p.m. – 4:00 p.m. for an Artist's Reception to learn more about her fabulous life's journey and art.